TechFire's Future of Mobility Summit • Nov. 6, 2019 • San Francisco
Sign up to learn more when details are announced
About the Summit
Visit techfire.co to learn more about the event. »
Presenting Sponsor: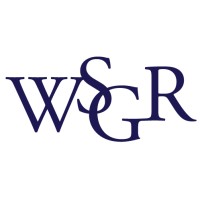 Wilson Sonsini Goodrich & Rosati


About TechFire
With more than 45 events since 2013, TechFire has been recognized in Techmeme's list of nationally significant tech events. View past speakers & events (PDF) »
Special Thanks to Accenture for Hosting!

Praise for TechFire Events
"Fun event with a great set of speakers." --Chris Urmson, Co-Founder/CEO, Aurora & former Head of Google's Self-Driving Car Project (now Waymo)
"Amazing conferences on autonomous vehicles and future mobility services" --David Kim, VP of Hyundai Motor Company (at the time); now Secretary of the California State Transportation Agency (CalSTA)
"Thanks again for a wonderful event yesterday.  I really enjoyed the speakers and it was an immense pleasure to hear the entire program. What an exciting time!" --Heidi King, Acting Administrator, National Highway Traffic Safety Administration (NHTSA), USDOT
"Awesome and successful event" - Lyft (Presenting Sponsor of TechFire's 2018 Micromobility Summit)
"Great Event" - Google's Mark Thomas
"Exceptionally well run, from the presenters to the event space" --Accenture's Mary Hamilton (Spring 2019 Sponsor/Speaker), Managing Director, Accenture Labs (Americas)
(No endorsement implied by government agencies.)
All sales final; however you may reassign your ticket to someone else if you can't make it. TechFire is ©2019 DMBH Group.