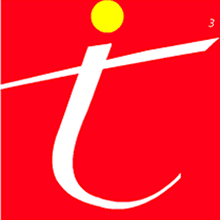 JavaScript From Ground Up - 1 & 2 Day Workshop from €129*
JavaScript demand is increasing. The average salary for jobs that cited JavaScript over the 3 months to 2 July 2013, compared to a year previously, increased by €2300, or 5.33%. Source: itjobswatch.co.uk
JavaScript is the programming language of the future!
Not only is it the web's most widespread programming language, it is increasingly used outside the web too. Server-side applications are written in JavaScript with node.js; databases such as MongoDB store and access data using JSON and JavaScript; Windows 8 has JavaScript support at its core; FirefoxOS brings JavaScript to inexpensive mobile phones.
And yet JavaScript remains a difficult language to learn well. Its potholes and hurdles can lead to frustration debugging a program that doesn't work.
On Monday 3rd February, TCube will host trainer Peter Munro for the first of a two day workshop, JavaScript from Ground Up, which will take you from minimal JavaScript knowledge to building working web applications.
On Day 1 you will learn JavaScript from the Ground Up. We'll start with the very basics, like syntax, data types and control flow. We'll look at the building blocks, including arrays, objects, functions and scope. And we won't even build apps for a web browser to start with, so your skills will be transferable to other platforms too.
We'll look at how to build applications in JavaScript, and you'll get plenty of practice in class, with help available. We'll also understand how to gain confidence that our application works by utilising unit testing.
Topics
Introduction & Getting Started

The JavaScript Language

Primitive Types

Reference Types

Arrays

Variables

The Global Object

Data Types

Expressions

Control Flow

Operators, Expressions, Statements

Conversions

Converting Strings to Numbers & Numbers to Strings

Implicit Conversions

Truthy and Falsey

Objects

Predefined Objects

Functions (including anonymous functions)

Scope & Hoisting

Unit Testing with Jasmine

BOM

DOM

Events
Objectives
On completion of this course, you will:
Be familiar with JavaScript's core language constructs
Have written a variety of simple JavaScript applications
Be able to write your own JavaScript functions and programs and invoke them
Understand how JavaScript relates and interacts with the browser BOM, DOM and XML
Http Request objects
Prerequisites
Familiarity with another programming language is recommended, such as Java, C# or Ruby.
Booking
JavaScript from Ground Up is run over two days, but each day can be booked separately to cater for people at all levels.
If you're relatively new to programming and wish to see how you get on, then come along to the first day now, and then go play for a while before coming back for the second day (further workshops in the Spring).
If you're an experienced developer, but new to JavaScript, book either the two day workshop, or step in to the day-two of the workshop on 10th February.
Either way, prices for one-day or two days are exceptional value, and will help you harness the power and flexibility of JavaScript and the ability to produce excellent functions and programs.
Want to know about future workshops in TCube - be the first by getting our weekly eventletter
Monthly Co-Working
Starting a business in 2014? Then check out our 24 x 7 monthly co-working space. Book now with your first month FREE. Check Availability and call us now for a viewing +353 (0)1 675 9777.
Meetup Space
TCube also provides a convenient meetup space for Irish technology user groups and corporate tech presentations, workshops and training.
Companies Driving TCube
TCube is partnered, sponsored and supported by a host of technology companies including ESET / Safetica / AOL / Provident CRM / Basho Technologies / Mobile Travel Technologies / Mac Accountancy / Sentenial / Ammado
Find out what it takes to support the Irish tech community at TCube here