Sydney Shopify Meetup May
Hosted by
About
Process Creative is delighted to host the next Sydney Shopify Meetup. We are heading back to the All Hands Brewery, King Street Wharf. Join us to network, catch up & learn some great insights from our speakers & the Shopify community.
Location
VENUE: All Hands Brewery, Wharf 4, King Street Wharf, Sydney.
The venue can be easily accessed via car, train, bus and ferry – click here for more info.
Agenda
6:00pm: Registration
Pre-event networking (drinks & canapés on arrival)
Ask Me Anything Booths
Have a burning question specific to your store? We have invited four Shopify Partners to join us & answer your questions one on one, on all things related to website design & build, reviews/user generated content, online marketing & email marketing. Be sure to get in quickly as spaces are limited.
6:30pm: Speakers
Shopify Update | Christy Chak, Shopify
Shopify is constantly working to improve the platform to benefit our merchants, partners, and third-party developers. This session will give some insights into the most recent updates that can help you improve your business.
5 Ways To Boost Sales Without Spending More On Ads | Simon Byrne, Andzen
As an ecommerce merchant it's easy to fall into the cycle of spending more money on ads to keep making more sales. But are your precious dollars working as hard as they could be? Before you go upping your spend, Simon will give you 5 practical ways to increase your conversion rate and get more value out of your existing audience.
4 Keys To Our eCommerce Success | Caleb Marshall, Tropeaka
Superfood superstars, Tropeaka have a passion to help its customers live a powerful, energy filled life & has created a brand & community that takes them on this journey. Join co-founder and managing director Caleb Marshall, as he shares their top 5 strategies for generating online success.
7:30pm: Q&A session
No need to get nervous about asking your question in front of everyone, submit your questions when you register for the event!
8:00pm: Post-event networking.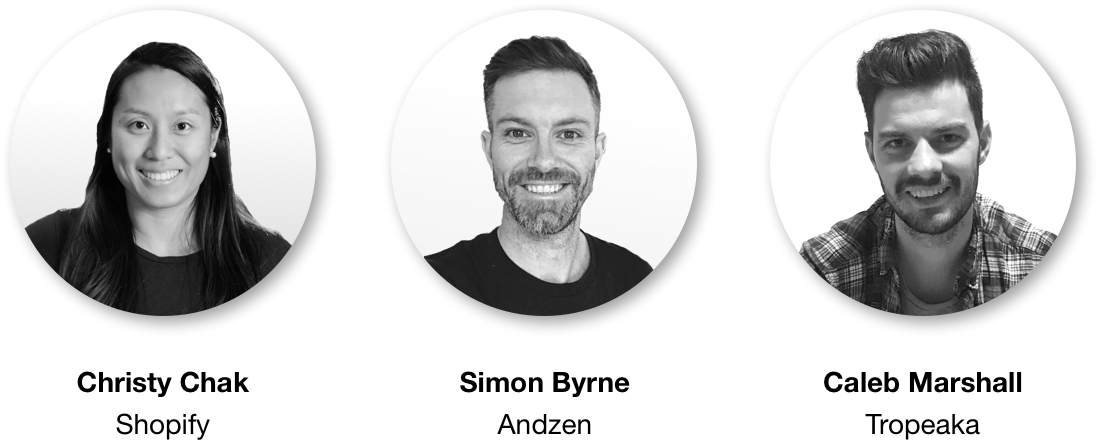 Major Sponsor
Sponsors