AI Saturdays Copenhagen | 2nd Edition
Saturdays.AI is an 
impact-driven organisation with the mission of making Artificial Intelligence accessible to anyone, through the creation of communities and training 
in machine learning.  In this first Copenhagen edition, you'll spend 130 hours learning how to code AI at the same time, you will be developing your social impact while fostering diversity
We are a non-profit, in-person community that learns applied Artificial Intelligence (AI) while building social impact prototypes hand in hand with passionate people like you every Saturday. Everyone motivated to learn AI should join. After the course, we celebrate what we've learnt with an open to all Demo Day where different partners join.
Anyone can learn if you have the motivation to follow us in the journey for 12 consecutive Saturdays. We believe you can still develop amazing projects even though you might not have the most technical background while having fun.
So, why should you learn AI? ⬇️⬇️⬇️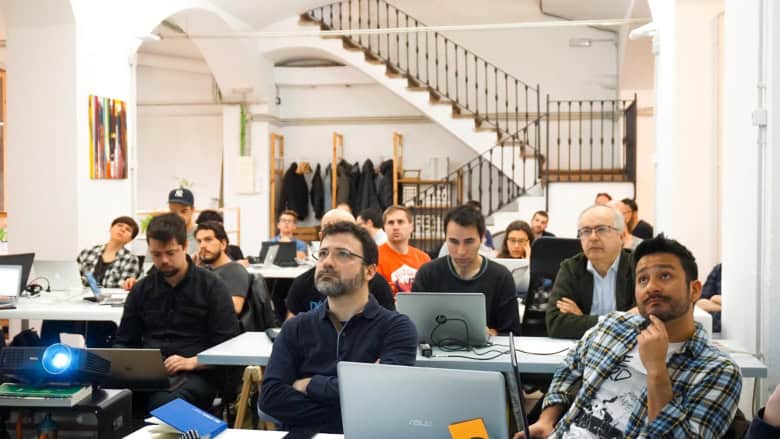 What's this about?
Saturdays AI is a non-profit association, a community and a global movement committed to promoting education in Artificial Intelligence through quality content and with the rigor of the best mentors. A way to make technology accessible to everyone through the development of social impact projects. Saturdays.AI takes the difficulty curve out of A.I. by not making it a thing for engineers or mathematicians, and allows many other people to create projects with the help of mentors and their community.We are currently in more than 25 cities around the world!
---
What's our mission?
AI Saturdays has the mission to promote knowledge of AI through a practical training methodology beyond conventional education. We believe in learning by doing, so that is what we transmit to the study groups on of Machine Learning (ML) - (beginner level)
"Practice, Projects, People"
What do you need to know before joining us?
In the first half of the course, we focus on code2learn by doing different practical exercises that set the foundation of Machine Learning.
In the second half, and until the Demo Day, we go shift the strategy to **build2learn. At this point, the #AIFellows work to build a collaborative project with real impact that is later on presented on the DemoDay.
Finally, on the DemoDay all the teams present their different social impact projects to the audience.
---
What's in it?
130 hours of learning by doing, facing Machine Learning problems.
On the Introduction day you will receive Merchandising and learning material.
Every day you will get lunch and snacks
Meeting an awesome community who will bring fun and lots of learning to your career.
---
Where does it take place?
The sessions will be taking place in the city center.
---
Do you still have more questions?
We believe there is no learning without determination. For that reason, it is important that all fellows commit to attend and continuously self-learn so we can all take the most of this course and create an unique experience.