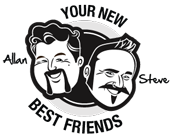 LessConf 2013
THE CONFERENCE PRICE INCLUDES HOTEL, FOOD, AIRPORT SHUTTLES, BOOZE, SWAG, HUGS, MORE FOOD, CONFERENCE ADMISSION, TICKLES & MORE BOOZE. Just get to Panama City and we'll handle everything else for you.
LessConf 2013 will be invite-only ticket sales. 
Panama City Beach Florida
Starts: Thursday April 11th 4pm
Ends: Sunday April 14 at 1pm
Worried? Upset? Happy? Sad? Joyful? Need a hug?
https://lessconf.wufoo.com/forms/k7p3m3/
No refunds on ticket sales. Please review the waiver you're required to sign at the registration table. http://dl.dropbox.com/u/14186/waiver.pdf