Pushing Product Forward
Product companies are redefining the way interaction design works, with discovery, design and deployment at scale required to happen at a blistering pace. The challenges in implementing such huge systems across economies, cultures and the planet are not to be underestimated. IXDA Dublin hosts a night to discuss the process and principles behind great product design and where the industry is headed.
Agenda
18.00 - 18.30 Registration and networking
18.30 - 18.40 Opening remarks
18.40 - 19.10 Seb Saboune - From Product Management to Product Thinking
19.15 - 19.45 Philip Pantelides - Just Test It!
19.45 - 20.30 Pizza and networking
---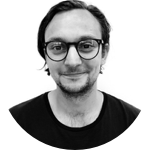 About Seb
Seb Saboune is a Product Coach at Founders Factory where his focus is to help founders & teams to become more product led. With over 10 years of experience in product development for both big corporates as well as startups he brings insights into what he believes is the future of product management.
---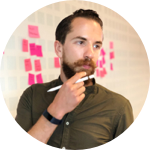 About Philip
Philip is a product & technology leader with a passion for empowering teams around scientific, outcome-driven product development. As Head of Product, Premium Services at Cookpad, a global recipe sharing platform with 100m users, he is currently focusing on solving the complex problems around everyday cooking using a build, test, repeat methodology.
Additional Information
This event will run from 18:00 - 20:30
---
Our Partners
---


Fjord reimagines people's relationships with the digital and physical world around them. We use the power of design to create services people love. By combining a human-centered approach with robust methodology, we work with some of the world's leading businesses to make complex systems simple and elegant. Founded in 2001, Fjord has a diverse team of 1,000+ design, innovation and technology experts in 27 studios around the world. For more information, visit https://www.fjordnet.com or follow us on Twitter @fjord and on Instagram @fjordnet.
---

Xwerx is Ireland's leading User Experience (UX) design agency.
We believe in innovation through design. We help organisations build the best user experience possible for their digital products.
Our dedicated team blends design thinking with technical and industry expertise.
We offer a range of services including usability reviews, persona development, customer journey mapping, wireframe & prototype development, data analysis, and can provide our usability lab for all your testing requirements.
Whatever the challenge, we embrace it in a hands-on, problem-solving, get-stuck-in way. We design, we build, we adapt.
We're always on the hunt for brilliant people to join our expanding team. If you share our passion for UX, check out our vacancies.
---

The National College of Art and Design occupies a unique position in art and design education in Ireland. It offers the largest range of art and design degrees in the State at undergraduate and postgraduate level.