Architects of the Future
The world in which we work, play and live is one comprised mostly of architecture. Even outside of our cities the impact of the built environment on people for generations cannot be denied. As digital user experience becomes just as impactful and ubiquitous we hear from two former architects now creating digital services and experiences at a whole new scale.
The agenda for the evening
18:00 - 18:30 - Doors open
~
18:40 - 19:10 - Shane Waring - What is Dublin City Council Beta, and what's it doing next?
How can Dublin become more responsive to change? How can we become more efficient in how we introduce changes to the city? Dublin City Council is developing a service to imagine, test and implement ways to improve the experience of life in the Capital.
~
19:10 - 19:40 - Rónan Kenny - Space, Travel and Architecture
Ronan follows up from his De:fuse talk 'The Architects of our Future' which challenged UX designers to go beyond two dimensional screens and consider our dichotomous future between the real world and the virtual world.
'Space, Travel and Architecture' deals with the interconnected areas of digital space and physical space, the relationship between architectural space and virtual architecture and the agents of travel we use to navigate between these physical and mental constructs. Through recent projects and contemporary references, he will investigate a number of questions such as 'What makes a space?', 'Why do we travel?' and 'When do we need architecture?'.
~
19:50 - 20:30 - Networking
Make new friends and discuss what you've heard with our speakers and the rest of the IxDA Dublin community.
---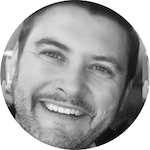 About Shane
Shane Waring initiated and co-ordinates Dublin City Council Beta – a Dublin City Council live mechanism for imagining, testing and implementing ways to improve the experience of life in the Capital.
He previously co-founded Ireland's first carsharing service GoCar, was a team member of the Designing Dublin project, and also practiced as an architect in Dublin City Council's City Architects and ecological architecture practice Solearth. @ShaneWaring
---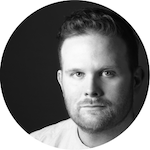 About Rónan
Rónan Kenny is a UX Designer at Travelport Digital (https://digital.travelport.com/), a technology company that provides distribution, payment, service design and mobile solutions for the global travel industry. He moved back to Dublin recently after a year long journey working as a digital nomad with RóSö, consulting remotely on digital, virtual and augmented reality projects while traveling through Asia, Mexico and California. As a graduate of Architecture from UCD, he went on to practice in New York, working on luxury residential, hospitality and commercial spaces in Manhattan. He made the switch to UX after completing an AR app that used 3D tracking of buildings to visualise urban developments for planning approval. He went on to develop technology solutions for agencies in New York including Droga5 and McCann Worldwide of Mad Men fame. He enjoys working at the intersection of digital and physical design where the virtual and the real world combine to create meaningful human experiences. @RonanKenny www.ronankenny.com
Additional Information
This event will run from 18:00 - 20:30
---
Our Partners
---


Fjord reimagines people's relationships with the digital and physical world around them. We use the power of design to create services people love. By combining a human-centered approach with robust methodology, we work with some of the world's leading businesses to make complex systems simple and elegant. Founded in 2001, Fjord has a diverse team of 1,000+ design, innovation and technology experts in 27 studios around the world. For more information, visit https://www.fjordnet.com or follow us on Twitter @fjord and on Instagram @fjordnet.
---


Xwerx is Ireland's leading User Experience (UX) design agency.
We believe in innovation through design. We help organisations build the best user experience possible for their digital products.
Our dedicated team blends design thinking with technical and industry expertise.
We offer a range of services including usability reviews, persona development, customer journey mapping, wireframe & prototype development, data analysis, and can provide our usability lab for all your testing requirements.
Whatever the challenge, we embrace it in a hands-on, problem-solving, get-stuck-in way. We design, we build, we adapt.
We're always on the hunt for brilliant people to join our expanding team. If you share our passion for UX, check out our vacancies.
---


Dublin City Council
Our venue for the night is kindly provided by Dublin City Council.