World Interaction Design Day 2018
Tuesday 25th of September is the first ever World Interaction Design Day. Here in Dublin, we're joining the global IxDA community to show how interaction design improves the human condition.
Presented in partnership with Adobe and hosted by Zendesk, IxDA Dublin invites you to an evening of talks, discussion and networking under the theme for 2018: Diversity and Inclusion in Design. We're delighted to bring you three great speakers with global experience and a shared interest in this year's theme.
We hope you can join us and add to the fun! Doors open at 18.00. We'll finish with drinks and pizzas for all with thanks to Zendesk.
Diversity and Inclusion in Design
The agenda for the evening
18:00 - 19:00 - Doors open - Pizzas, Drinks & Networking
~
19:00 - 19:30 - Gerry Scullion
Redesigning Design - Why it's essential to reflect on Designs shortcomings
~
19:30 - 20:00 - Graham Sysko
Accessibility in the Garden Design System
~
20:00 - 20:30 - Gyorgyi Galik
"Alexa, Help Us Save the Planet" – beyond pizza, taxis and weather forecasts
~
20:30 - 21:00 - Networking
Make new friends and discuss what you've heard with our speakers and the rest of the IxDA Dublin community.
---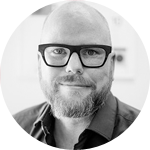 About Gerry
Gerry Scullion is a Principal Service Design Consultant. He has over 16-years consulting experience across a range of industries such as finance, healthcare, media, public services, social media and various startups. He contributed to the book 'This is Service Design Doing' (O'Reilly 2018) focusing on chapters about effective prototyping, and embedding Service Design teams within organisations. He is the founder of ThisisHCD.com – The Human-Centered Design Podcast and 'Bringing Design Closer' a new design event series (with Rosenfeld Media) which is focused on closing the gap between Design and Organisations.
He is a Fellow of theRSA.org and a long-serving IxDA Design Mentor. He is a regular speaker at events and design conferences and can be found online at @gerrycircus and gerryscullion.com.
---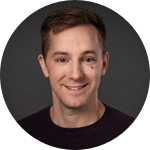 About Graham
Graham Sysko is a Senior Product Designer at Zendesk. He is currently working on their mobile applications and contact centre solution to make these products more inclusive and easier to use. He previously played an integral role in establishing leading design practices at companies like Verizon and Openet, by developing full stack corporate design systems and introducing user-centred design methodologies.
---

About Gyorgyi
Gyorgyi is a London-based innovation designer, design researcher and environmental advocate. She has just submitted her Ph.D. in Innovation Design Engineering at Royal College of Art. Gyorgyi was nominated for the Design Museum's 'Design of the Year 2014' Award and won the inaugural "Playable City Award" with "Hello Lamp Post" (2013), Gyorgyi now works as a Senior Designer with Umbrellium in London designing and building urban technologies that support citizen empowerment and high-impact engagement in cities.
Additional Information
This event will run from 18:00 - 20:30
---
Our Partners
---


Fjord reimagines people's relationships with the digital and physical world around them. We use the power of design to create services people love. By combining a human-centered approach with robust methodology, we work with some of the world's leading businesses to make complex systems simple and elegant. Founded in 2001, Fjord has a diverse team of 1,000+ design, innovation and technology experts in 27 studios around the world. For more information, visit https://www.fjordnet.com or follow us on Twitter @fjord and on Instagram @fjordnet.
---


Xwerx is Ireland's leading User Experience (UX) design agency.
We believe in innovation through design. We help organisations build the best user experience possible for their digital products.
Our dedicated team blends design thinking with technical and industry expertise.
We offer a range of services including usability reviews, persona development, customer journey mapping, wireframe & prototype development, data analysis, and can provide our usability lab for all your testing requirements.
Whatever the challenge, we embrace it in a hands-on, problem-solving, get-stuck-in way. We design, we build, we adapt.
We're always on the hunt for brilliant people to join our expanding team. If you share our passion for UX, check out our vacancies.
---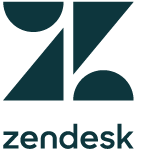 Good relationships take work. They require knowledge and the tools to get the job done right. That's what Zendesk is for. Our products allow businesses to be more reliable, flexible, and scalable. They help improve communication and make sense of massive amounts of data. Above all, they help you turn interactions into lasting relationships.
---


Adobe gives everyone — from emerging artists to global brands — everything they need to design and deliver exceptional digital experiences.
---


The Interaction Design Association (IxDA) is a member-supported organization dedicated to the discipline of interaction design. Since its launch in 2003, IxDA has grown into a global network of more than 100,000 individuals and over 200 local groups, focusing on interaction design issues for the practitioner, no matter their level of experience.