Shaping Designers and Design Teams
Jason Mesut will be running a mini-workshop to help the Dublin community reflect on their own skills and define their future professional development.
Jason will use some of his latest work from the past 14 years developing visual frameworks for design teams, leaders and designers to map their skills and define their future professional development.
Through his role as a team leader, and with workshops he runs with the community and his clients, he has seen how valuable it is for designers to self-reflect on who they are, and project the areas in which they feel like they should develop. Whether that's within, or beyond the context of the organisation they work.
He believes using these visual frameworks can help:
Hire the right people and build the right teams for your organisation

Reflect on your own abilities as designers, leaders and managers

Direct your own and your team's development

Teams feel better about who they are within their organisation and recognise the opportunities of staying rather than leaving to grow themselves
You can read more about his work through his Shaping Design series on Medium.
Agenda
18.00 - 18.30 Registration
18.30 - 19.30 Workshop
19.30 - 20.00 Break - Pizza and drinks
20.00 - 21.30 Workshop cont'd
21.30 - 22.00 Q&A and Networking
---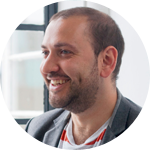 About Jason
Jason runs Design and Innovation consultancy, Resonant, and is a Design Partner at Group of Humans — an exceptional group of design and innovation talent. Jason is also a local leader for IxDA London.
Through his 20 years working in Design, he has hired and worked with hundreds of designers. With this experience he has seen great diversity of competence across technical, human and leadership areas. As a leader himself, he has mentored his own team through their personal development and had to hire to specific needs for the organisations he has worked with. Back in 2005, he started using and developing new models to help profile designers and attracted interest across the design and UX community. For the past 3 years he has been progressing this work, running public and private workshops around the world. He does this alongside Product and Service strategy consulting for his clients.
---
Design team workshop opportunities
If you are interested in Jason running a half-day workshop at your organisation, please get in touch with him via jason@resdesin.com . If the timing works out, you may even get a chance for him to run this either side of the IxDA event at a special IxDA Dublin discount.
Additional Information
This event will run from 18:00 - 22:00
---
Our Partners
---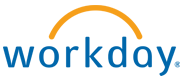 Workday is a leading provider of enterprise cloud applications for finance and human resources. Founded in 2005, Workday delivers financial management, human capital management, planning, and analytics applications designed for the world's largest companies, educational institutions, and government agencies. Organizations ranging from medium-sized businesses to Fortune 50 enterprises have selected Workday. The UX Design team is currently supporting over 37million workers worldwide and are looking for talented researchers and designers to join their team in Dublin.