Days of Future Past
In the last 30 years, not much has changed in how we approach interaction and UX design. When we take time to slow down, we realise that we're still using the same principles and paradigms to design products and services. We make the same mistakes over and over but we keep going, focused on the principles and guidelines we know and love and trust.
At this months IxDA event, we'll have 4 speakers who will talk about what's changed and what's stayed the same, what we can learn from the past, how we can learn and grow from collaborating with people from other disciplines and how we can create more meaningful and happy experiences by focusing on humans rather than users.
Agenda
18.15 - 19.00 Registration, pizza and drinks
19.05 - 19.10 Karen Reilly, Welcome and intro
19.10 - 19.30 Matthew Ovington - Change is the only constant
The field of UX has come a long way since the term was first coined by Don Norman 25 years ago. Designers working in the midst of this rapidly evolving field can be forgiven for losing track of the major events that have shaped the field. In his talk Matthew Ovington will review the events outside of design, the external factors, that have changed forever our constantly changing industry.
19.30 - 20.00 Helen Nic Giolla Rua & Owen Derby - Unlikely Bedfellows
Helen and Owen will talk about the importance of collaboration and diversity of thought. Showing what happens when you become too insular in your approach, discussing successful collaborations outside our discipline and examining how a mixture of disciplines help us to understand problems and devise beautiful solutions.
20.00 - 20.20 Sean Branigan - Drawing Ideas Together
Sean will talk about his work and processes and how it relates to the work that we do as UX and IXD designers. Whereas our end goal might be to guide someone effortlessly through an experience to ensure delight and understanding, Sean's goal is to distill a scenario into an experience that evokes emotion, meaning and beauty.
20.20 - 20.45 Q&A / Networking
Grab another beer and ask a few questions.
---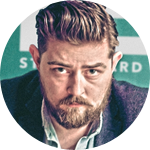 About Sean
Seán has been drawing since he could hold a pen and storyboarding on and off for various commercials and feature lms since his time at The National Film School, IADT Dun Laoghaire (BA Film & Television Production) and subsequently in London whilst gaining his MA in Fiction Directing at the prestigious NFTS (National Film & Television School), Beaconsfield UK.
Since then, Seán has been simultaneously writing and directing numerous short films as well as being signed by Antidote Films to direct commercials for various innovative advertising agencies and clients internationally.
Now, along with a mix of talented and experienced in-house and freelance storyboard artists, Seán offers his experience as both an illustrator and an award-winning film director, ensuring the standard of every project stays high and meets client expectations. Seán's 12 years experience in the industry brings with it an ever-growing knowledge of composition, storytelling styles and techniques as well as character design to creatives in Ireland, Europe and eventually, around the world.
http://www.storyboardworkshop.com/
---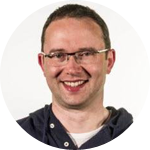 About Matthew
Matthew is Head of User Experience at Travelport. He was formerly Director of Product Design at Paddy Power. Before that he founded Open Interface, an agency specialising in usability and accessibility in 2002. Matthew started his career as a usability engineer in 2000 at Nua, a digital consultancy. He has worked in many different areas in the UX field for a variety of public and private sector organisations - primarily in research and information architecture. He has over 15 years experience leading design teams.
---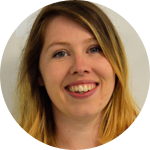 About Helen
Helen is a UX designer with over 10 years experience in Industrial and Experiential design. Previously she worked on large scale events collaborating with architects, animators, graphic designers, directors amongst others to ensure every discipline was working together to create an awesome user experience. She is currently working as a Product Designer at Workday.
---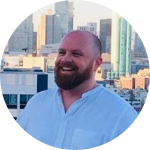 About Owen
Owen is a huge proponent of research led, human centered design. Getting to the core of connected products and services is hard without users to help find truth along the way. He enjoys both the systematic and the storytelling of design and brings over twenty years of experience as a Motion Graphics designer, Visual designer, and Interaction Designer to bear on the projects he collaborates on. Owen is currently a senior product designer at Workday.
Additional Information
This event will run from 18:30 - 21:00
---
Our Partners
---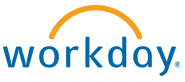 Workday is a leading provider of enterprise cloud applications for finance and human resources. Founded in 2005, Workday delivers financial management, human capital management, planning, and analytics applications designed for the world's largest companies, educational institutions, and government agencies. Organizations ranging from medium-sized businesses to Fortune 50 enterprises have selected Workday. The UX Design team is currently supporting over 37million workers worldwide and are looking for talented researchers and designers to join their team in Dublin.