Gotland Game Conference 2023
The GGC is an annual conference hosted by the department of Game Design at Uppsala University campus Gotland.
The event has three major parts;
a public show floor where you can meet our students and play their games.
a series of engaging talks by game developers- and designers from around the world.
and we round off with a prestigious Awards Ceremony and party, celebrating the end of our academic year. The party is 18+ only!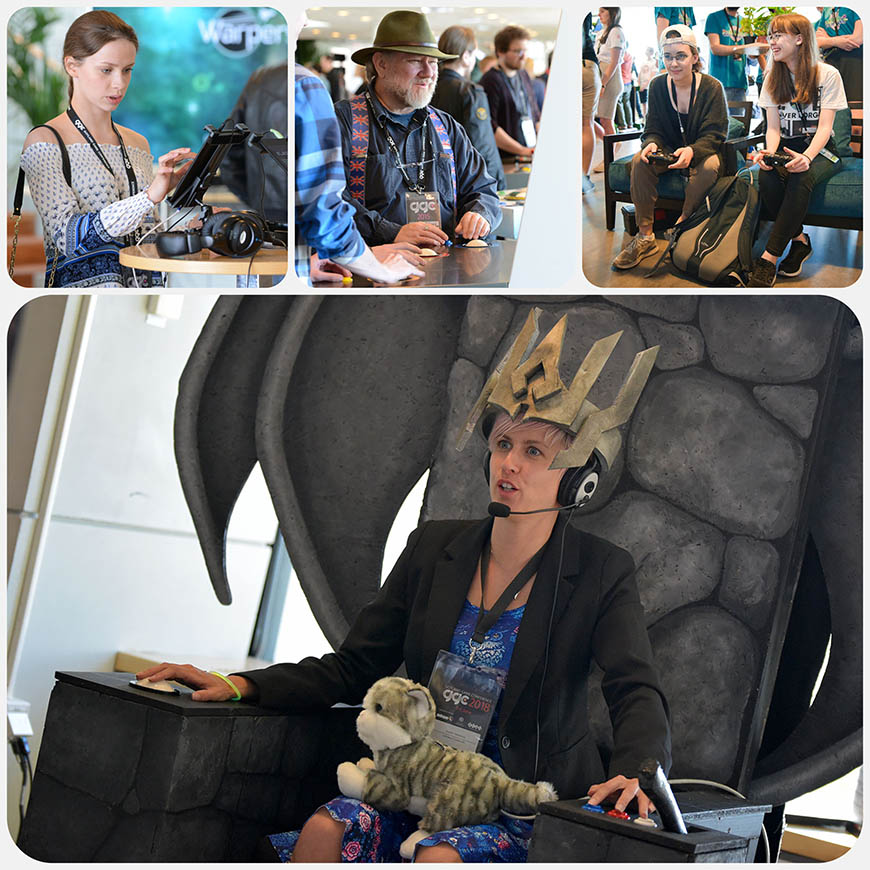 Join the event page on Facebook to stay up-to-date as the conference develops.
Additional Information
Code of Conduct and Anti-Harassment Policies
The Department of Game Design at Uppsala University want, above all else, to work for an inclusive games industry and -culture, where everyone can feel safe to participate. As part of maintaining that community, we ask all attendees to agree to the following guidelines for our behavior during the Gotland Game Conference.
Privacy and data protection (GDPR)
We will never sell your personal information, nor share your contact information with 3rd parties. Photos and recordings by our event photographers will be shared online and occasionally used in our PR and communications. For details, please check out the smallprint.
Pandemic protections
As of February 9th the Government and the Public Health Agency of Sweden have decided that the COVID-19 situation is sufficiently stable to phase out infection control measures. The Gotland Game Conference will follow the restrictions and recommendations provided. Be aware that the recommendations might change again, and that infection control measures might be required in order to participate at the conference.
Vaccination is the best way to protect yourself and others against COVID-19. Everyone aged over 12 is still recommended to get vaccinated as soon as possible.